Wooden cards give a lasting impression
Superior printed wooden cards for your brand. A sustainable alternative to plastic!
Wooden cards are a great way to stand out from other businesses, whilst showing your commitment to the environment. Inspirwood provide a unique and stylish alternative to traditional paper or plastic cards.
Quantities can start from just 40 cards, but we have no higher limit - we have done print runs of over 50,000 in our time, meaning we can cater for any event or requirement.
We are also very proud that we have the largest range of woods available, all priced out at the same cost, which include White Ash, Sapele, Maple, Black Frake, Bamboo, Walnut, Oak, Olive Ash, Cherry and Birch. Other woods are available on request, and all woods are from sustainable sources.
Wood cards are 100% plastic free, made from certified wood, biodegradable, durable and made in the UK.
We can also design your cards in-house by our Inspirations team in the studio!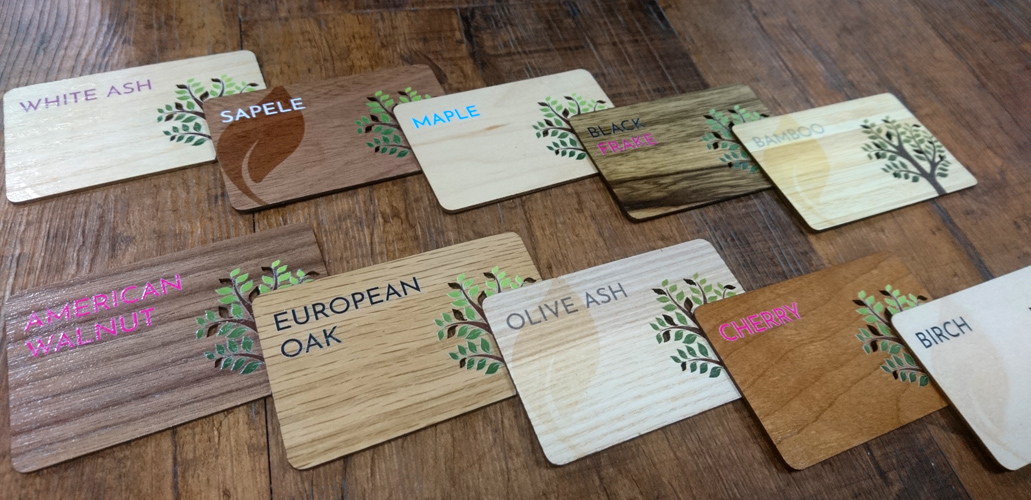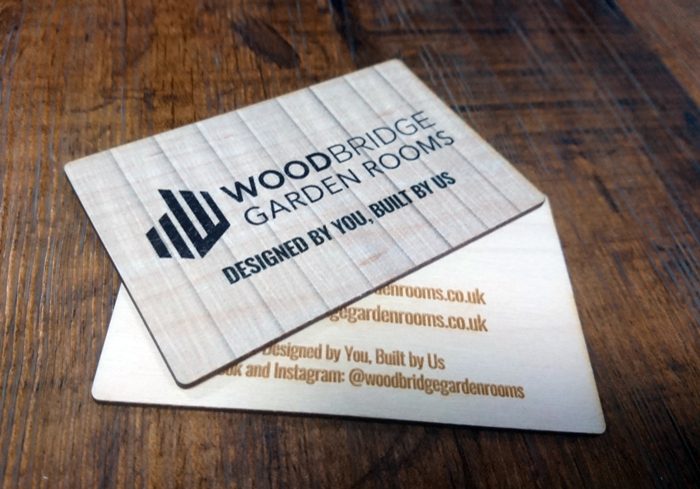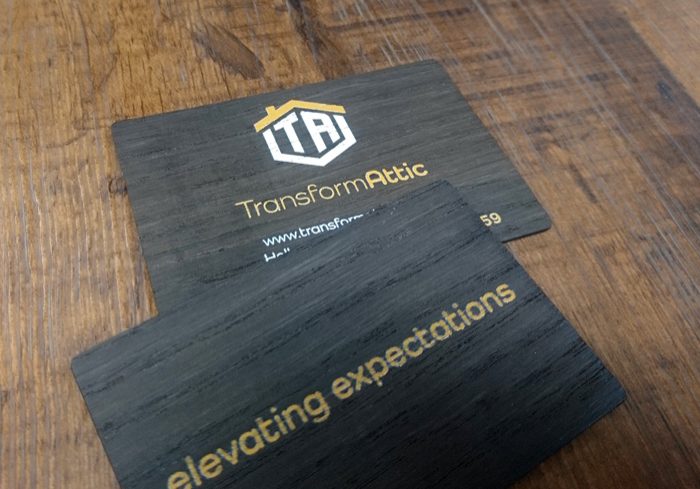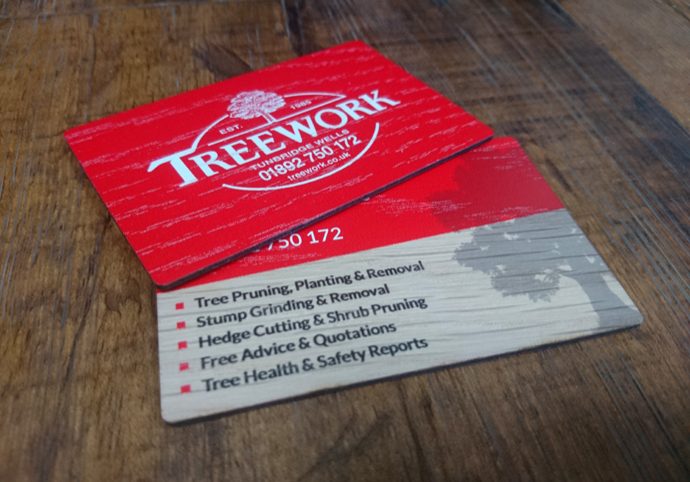 Wooden Business Cards
Our Wooden Business Cards are unique, luxurious and environmentally conscious. Choose from several wood types, which can be printed, laser engraved or both!
Durable and lightweight, they are the perfect way to make a lasting impression, as they combine the natural beauty and warmth of wood with the highest print quality.
We hold a large stock variety of woods, including Oak, Walnut, Bamboo, Cherry, Sapele, Ash, Black Frake and Birch. Other woods are available too on request.
Contactless Wooden Entry Cards (RDIF)
As the hospitality industry continues to evolve, hotels, event organisers and workplaces are turning to more sustainable practices. One of the best solutions is to print contactless entry cards onto wood, rather than plastic. Not only does this approach reduce plastic waste, but it also provides a unique look and feel for the holder.
Unlike the chinese imports, our cards are 100% plastic free, biodgradable and made here in Devon, in the UK.
Wooden RDIF custom entry cards are available for anywhere that requires a contactless entry, and we can supply direct, or to the trade.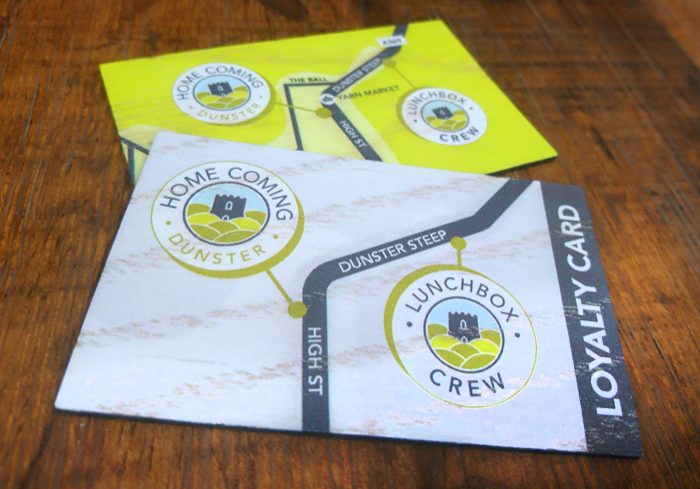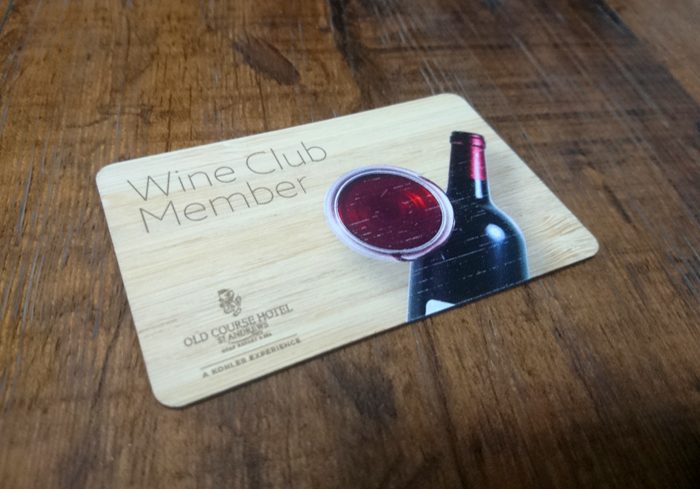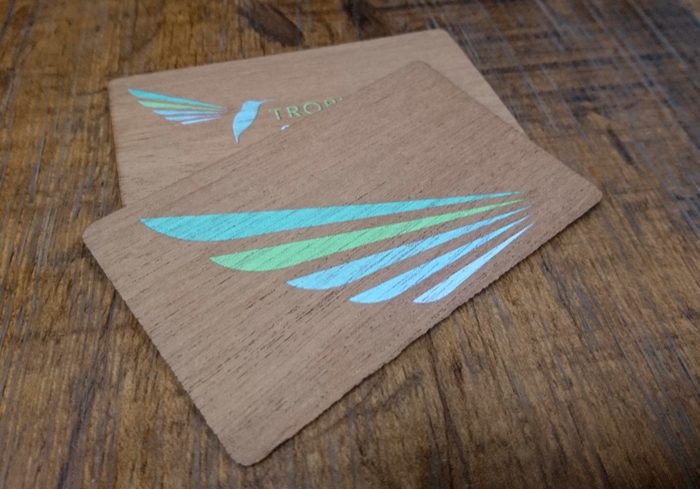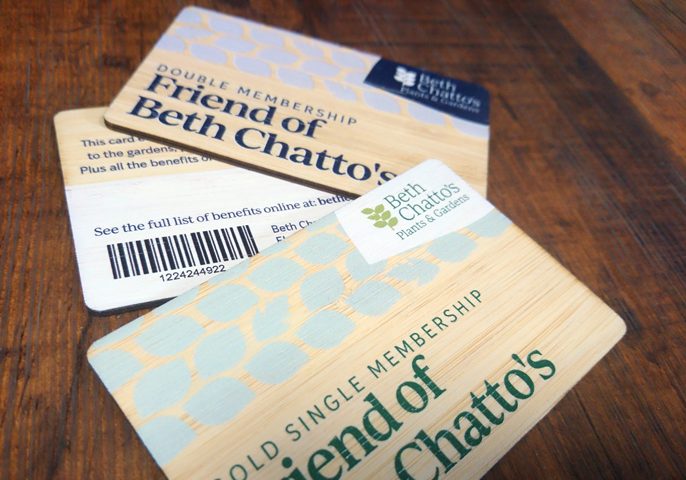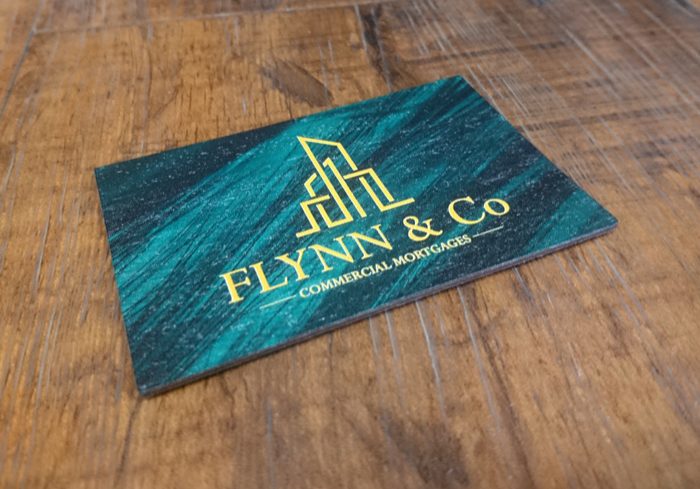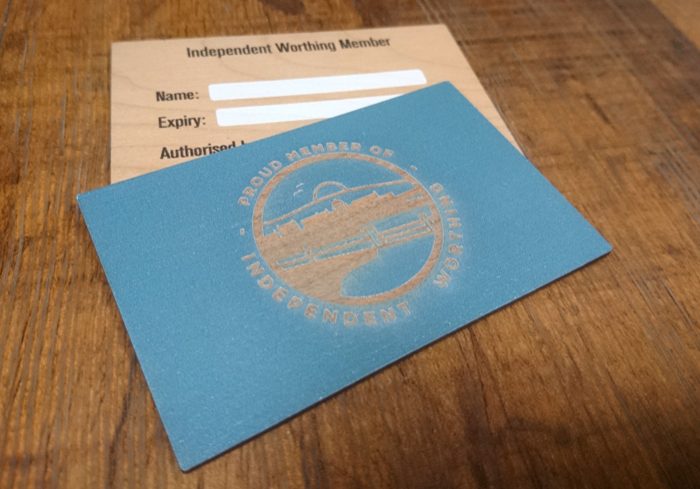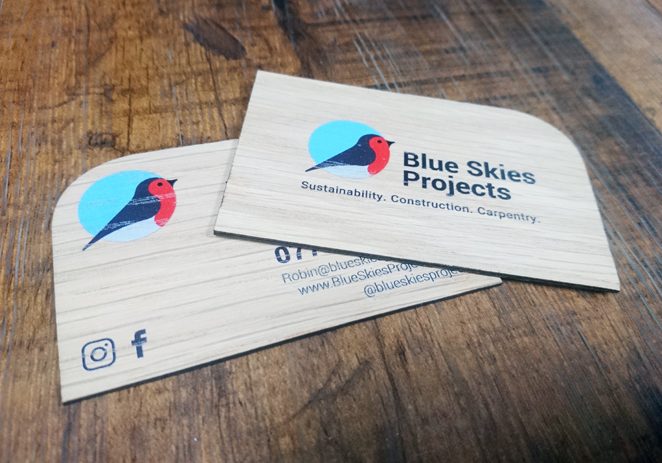 Wooden Membership and Loyalty Cards
Unlock a world of rewards with our Membership or Loyalty Cards. Wooden versions give your brand the perfect way to show you are aligned with your customers values.
Like all our cards, our Membership or Loyalty Cards are both durable and stylish, and come in an extensive range of woods and finishes.
Ready to find out more?
Drop us a line today for a free quote!