Another first for us here at Inspirwood! we created this stunning large sign for local, eco-friendly, mattress company Naturalmat.
The sign was made from solid Oak and measured 1500mm x 275mm. We laser cut the company name out and made a recess tray for the living moss to sit in.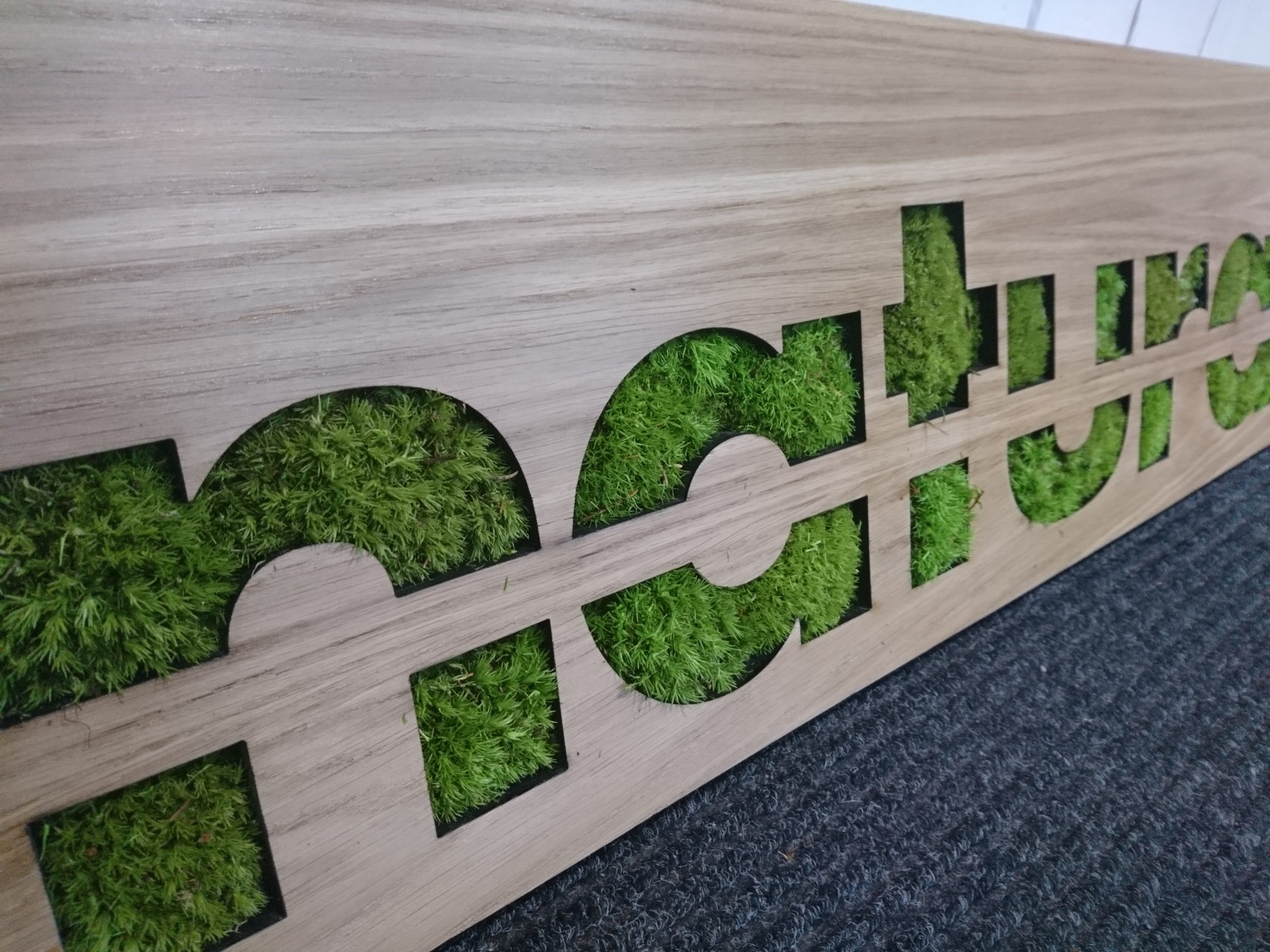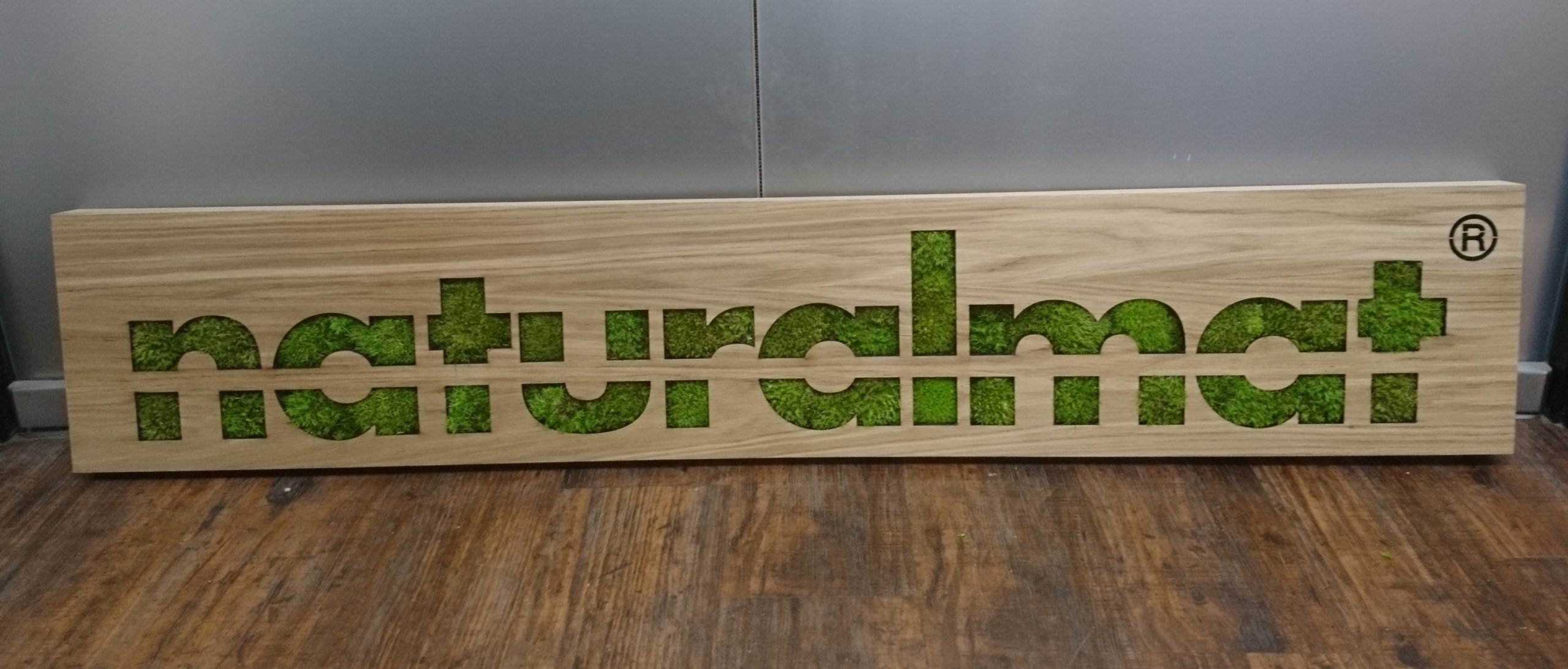 We think it looked amazing and the team really enjoyed creating this unique piece.
If you would like to discuss a way of incorporating some natural moss into a sign, please do contact us.