New woods for wooden cards
Inspirwood are really pleased to announce that we have expanded our range of wood options for many of our products, including the wooden business cards and wooden membership cards section!
By expanding our range of wood types, we can help you create the perfect wooden card for your business and allow you to stand out, and don't forget that they are sustainably sourced from managed forests, plastic free, biodegradable and made with renewable energy here in Devon.
Give your customers something they will keep!
The new woods we have added to our stocks are:
Dark Smoked Oak
Olive Ash
White Ash
These new wood options are amazing, they contain texture, grain and with the Dark Smoked Oak business cards, they provide a completely unique look.
Existing wooden card options
Our existing range is still available of course, which includes:
Bamboo cards
Birch business cards
European Oak cards
Maple wood cards
Cherry wood cards
Black Frake wooden cards
Sapele (Mahogany) cards
American Walnut wooden cards
All of our woods can be used for wooden business cards, wooden membership cards, wooden loyalty and discount cards, which can be adapted to how you need them.
Personalisation available
The printing techniques also work well with all the range, and can include personalisation such as numbering, RDIF tags, barcodes etc – just ask if you would like to know more.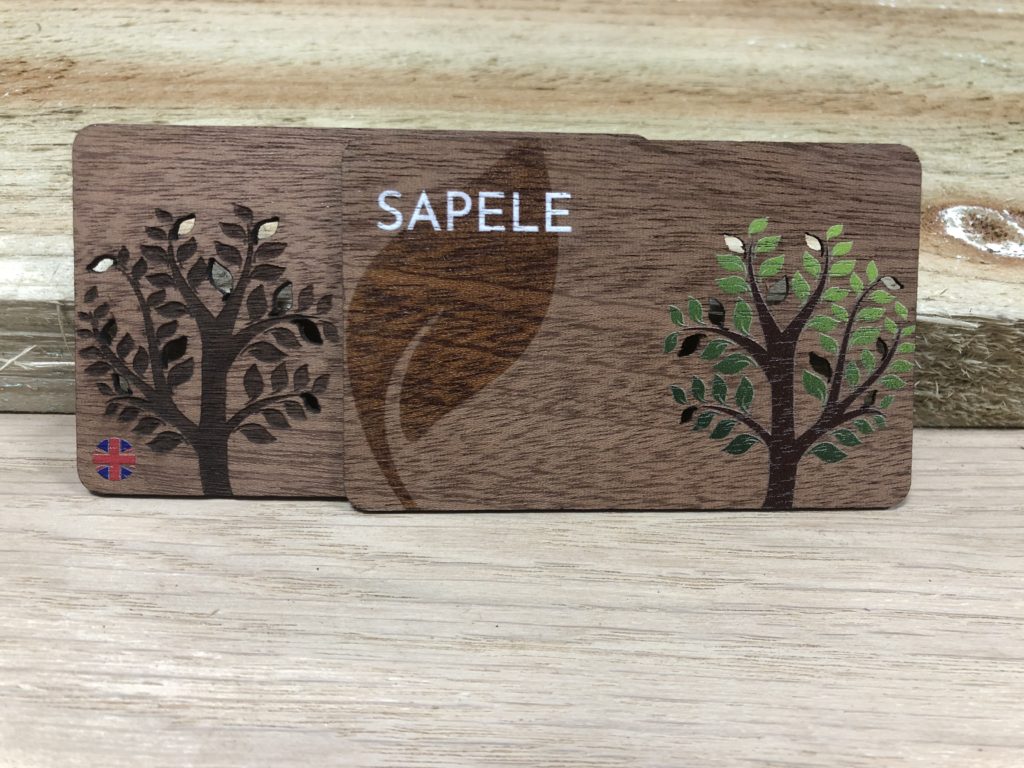 Design techniques
And don't forget, we are also able to add varnish, foil blocking and engraving to the full range of cards!
Call us or get in touch if you would like to know more or see any samples for your business on 01626 870 426, email us using the form in the contact page or of course, send us a letter (but don't forget the chocolate cake!).