Printed Wooden Plant Sticks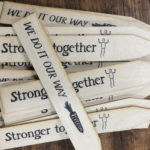 Inspirwood are one of the leading suppliers of sustainable, biodegradable wooden plant sticks that can be printed in any colour and design, in Europe.
Printed with any graphic or colour our eco-friendly plant sticks can be used inside and outside without loosing it's colour or clarity.
Recently we produced several thousands for Lush Cosmetics for their point of sale house plants selling in their stores. These needed to be a natural wood, able to be biodegradable without leaving any harmful chemicals and be printed with care instructions.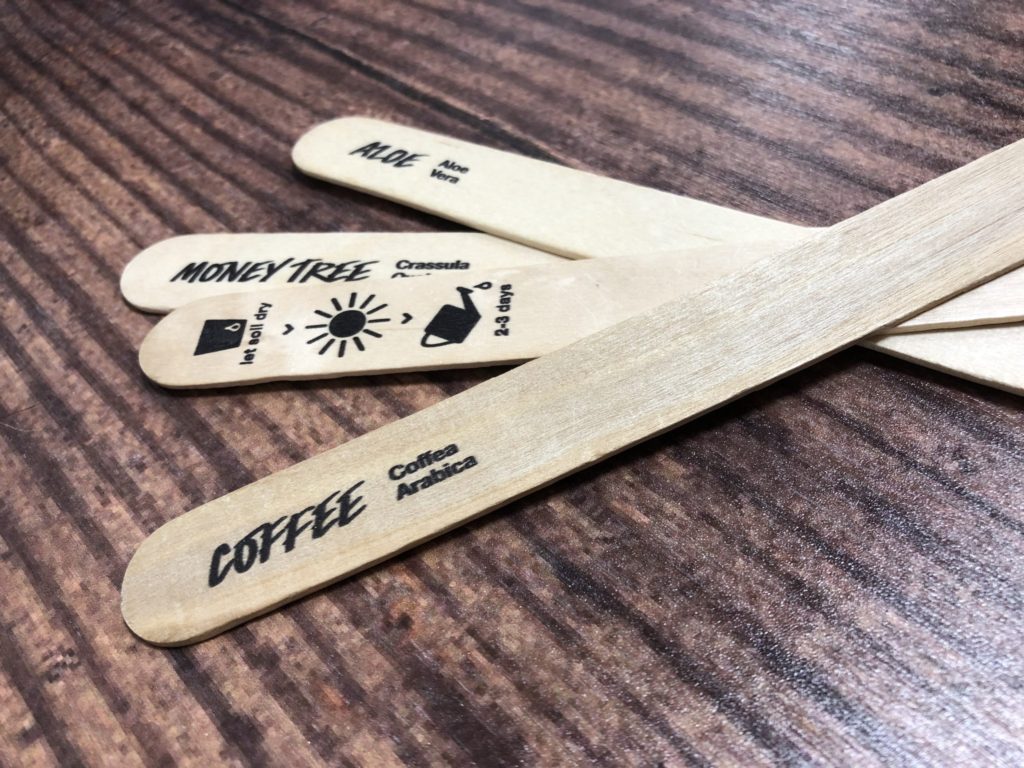 Inspirwood have also recently printed custom wooden plant sticks for Riverford Organics – the doorstep fruit and veg company who pride themselves on being green and sustainable.
We are able to cut to any shape of stick too, so if you wanted one that was in the shape of a cucumber for instance – that's not a problem!